Health and Globalization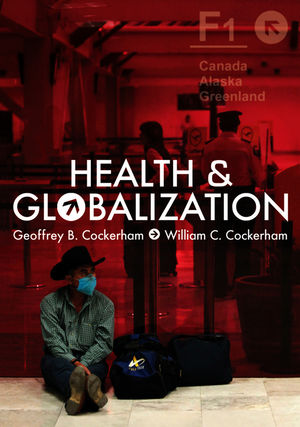 Health and Globalization
ISBN: 978-0-745-64513-1 May 2010 Polity 288 Pages
Description
This accessible book examines the multidimensional influence of globalization on human health and disease. The acceleration of globalization since the end of the Cold War has had numerous far-reaching impacts on health-related issues, both social and political, and as this book shows, globalization continues to present both positive and negative implications for the state of human health.

In Health and Globalization, Geoffrey and William Cockerham focus on the relationships between globalization and a variety of health-related topics including the spread of Western medicine, the rise of medical tourism, and adverse effects on the environment. Particular attention is paid to issues of contemporary urgency such as the spread of pandemics and the role of global health governance, as well as reviewing changes in health care delivery systems in the United States, United Kingdom, Japan, China, Russia, and selected developing countries. The book provides a readable account of the many actors involved in global health, analyzing the interactions of national governments, governmental and nongovernmental organizations, and multinational corporations in addressing global health issues.

Health and Globalization will be illuminating reading for students on a wide range of courses including public health, globalization, the sociology of medicine, and development.
Chapter 1. Defining Globalization.
Chapter 2. Globalization: Health Benefits and Risks.
Chapter 3. Globalization and Disease.
Chapter 4. Globalization and Health Care: The United States.
Chapter 5. Globalization and Health Care in Selected Countries.
Chapter 6. Actors in Global Health Governance.
Chapter 7. Global Health and Governance: Public Goods and Collective Action.
Concluding Remarks.
References.
"This book is an excellent contribution to our understanding of the extraordinarily complex relationship between globalization and health/illness as well as the positive and negative implications of this relationship. It also provides a most useful source of bibliographical materials on the subject."
Mark Field, Harvard University
"This book provides new, useful information on health, especially the idea of global public health and sections on health behavior. It is a great addition to the growing interests in global health."
Jennie Kronenfeld, Arizona State University
"This is an easy to read general introduction to the complex relationship between globalization and health. It is up to date and coversmany issues currently under debate in health policy and health care organization."
Fred Stevens, Maastricht University
Explores the links between health and globalization.
Considers important issues such as the global spread of pandemics (such as swine flu and bird flu), effects of migration, and health care systems across the world.
Central topic of interest beyond medical sociology, on courses such as development and globalization, and public health.
Written by a leading medical sociologist but at an accessible and engaging level.