Herman Melville: An Introduction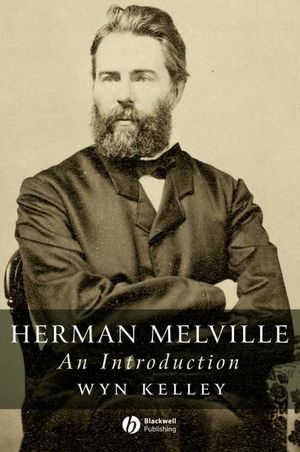 Herman Melville: An Introduction
ISBN: 978-0-470-69327-8 April 2008 Wiley-Blackwell 248 Pages
Description
This unique introduction explores Herman Melville as he described himself in Billy Budd-"a writer whom few know." Moving beyond the recurring depiction of Melville as the famous author of
Moby-Dick
, this book traces his development as a writer while providing the basic tools for successful critical reading of his novels.


Offers a brief introduction to Melville, covering all his major works

Showcases Melville's writing process through his correspondence with Nathaniel Hawthorne

Provides a clear sense of Melville's major themes and preoccupations

Focuses on Typee, Moby-Dick, and Billy Budd in individual chapters

Includes a biography, summary of key works, interpretation, commentary, and an extensive bibliography.
Table of contents
Texts and Abbreviations.
List of Illustrations.
Acknowledgments.
Preface.
Part I: Introduction.
1. Melville's Life.
2. 'Agatha' and the Invention of Narrative.
Part II: Melville's Early Yarns.
3. 'Making Literary Use of the Story': Typee and Omoo.
4. 'A Regular Story Founded on Striking Incidents': Mardi, Redburn, and White-Jacket.
Part III: Writing New Gospel in Moby-Dick and Pierre.
5. 'So Much of Pathos & So Much of Depth': Moby-Dick.
6. 'All Tender Obligations': Pierre.
Part IV: Turning a New Leaf: Short Fiction, Israel Potter, and The Confidence-Man.
7. 'A Leaf from Professional Experience': Short Fiction of the 1850s.
8. 'Peculiarly Latitudinarian Notions': Israel Potter and The Confidence-Man.
Part V: Melville's Later Career.
9. 'Fulness & Veins & Beauty': Battle-Pieces and Clarel.
10. 'Different Considerations': Late Poetry.
11. 'Instinct with Significance': Billy Budd.
Afterword: 'Restoring To You Your Own Property': Owning Melville.
Appendix: The 'Agatha' Correspondence.
Notes.
Bibliography.
Index
Reviews
"In Herman Melville: An Introduction, Wyn Kelley offers new and sharp insights as well as the basics of Melville studies in a thoroughly engaging voice for all readers, undergraduate and above."
John Bryant, Hofstra University
Features


Offers a brief introduction to Melville, covering all his major works

Provides a clear sense of Melville's major themes and preoccupations

Focuses on Typee, Moby-Dick, and Billy Budd in individual chapters

Showcases Melville's writing process through his correspondence with Nathaniel Hawthorne

Includes a biography, summary of key works, interpretation, commentary, and an extensive bibliography