Hero Myths: A Reader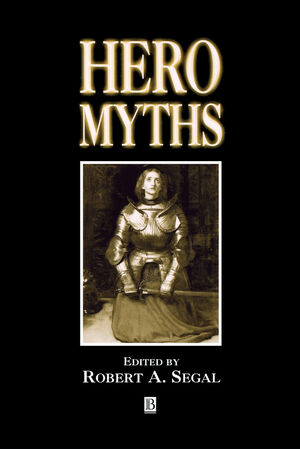 Hero Myths: A Reader
ISBN: 978-0-631-21515-8 May 2000 Wiley-Blackwell 232 Pages
Description
Hero Myths: A Reader provides a selection of 25 stories about heroes from around the world.
Acknowledgments.
Introduction.
The Readings:.
1. Sigurd (Icelandic/Norse): Hero as Warrior.
2. John Henry (American): Hero of Strength.
3 .Finn (Irish/Celtic): National Hero.
4. Duke of Wellington (English): National Hero.
5. George Washington (American): National Hero.
6. Robin Hood (English): Class Hero.
7. Coyote (Native American): Cultural Hero.
8. Maui (Hawaiian/Polynesian): Hero as Trickster.
9. Christopher Columbus (Italian): Hero as Explorer.
10. Penthesilea (Amazonian): Female Hero as Male.
11. Eve (Biblical): Defiant Hero.
12. Prometheus (Ancient Greek): Defiant Hero.
13. Oedipus (Ancient Greek): Tragic Hero.
14. Job (Biblical): Tragic Hero.
15. Joan of Arc (French): Hero as Saint / Hero as Martyr / Female Hero as Male.
16. Galileo (Italian): Intellectual Hero.
17. Arjuna (Indian): Reluctant Hero.
18. Gilgamesh (Sumerian): Failed Hero.
19. Sisyphus (Ancient Greek): Absurd Hero.
20. Don Quixote (Spanish): Hero as Madman.
21. Davy Crockett (American): Comic Hero.
22. Elvis Presley (American): Hero as Entertainer.
Index.
"This welcome book by an expert provides at last the text we have long needed for the multi-cultural and interdisciplinary lectures we are more and more required to offer. A lucid introduction, mercifully free from obscurantist jargon provides various contexts, historical, psychological, mythological and more in which we can explain the heroes."
Professor William M. Calder III, University of Illinois, Champange
"This book is timely, necessary, innovative, and follows sound scholarly principles." Dan Ben-Amos, Professor of Folklore and Folklife, University of Pennsylvania

"This anthology will fill a gap, and will do so with distinction." Robert Ackerman, Director, Liberal Arts, The University of the Arts, Philadelphia

"Robert Segal's collection of readings offers us something towards understanding the genesis and range of the hero myth and therefore indirectly of analytical psychology ... Segal's book gives an introduction to the hero's 'thousand faces'." Journal of Analytical Psychology

"The selection of material that Segal brings together in this work is wide ranging. This book does what it sets out to do by providing a useful sourcebook for the growing variety of hero myth - a variety which is surely set to increase and develop in the years ahead." Journal of Contemporary Religion

"Eminently suitable for classroom use." Journal of American Folklore
Includes an extensive introduction providing a history of the study of hero myths and a guide to analyzing the myths selected
Includes headnotes to each selection giving the main sources for each hero's life and leading secondary sources
The selection of figures is extremely diverse - includes both non-Western and Western heroes, female and male, modern and ancient, divine and human, young and adult, lowly and noble, historical and fictional, failed and successful.