High-Frequency Analog Integrated Circuit Design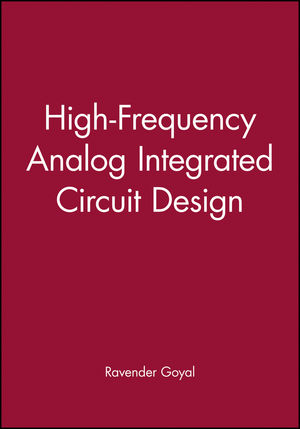 High-Frequency Analog Integrated Circuit Design
ISBN: 978-0-471-53043-5 May 1995 424 Pages
Description
To learn more about designing analog integrated circuits (ICs) at microwave frequencies using GaAs materials, turn to this text and reference. It addresses GaAs MESFET-based IC processing. Describes the newfound ability to apply silicon analog design techniques to reliable GaAs materials and devices which, until now, was only available through technical papers scattered throughout hundred of articles in dozens of professional journals.
Overview (R. Goyal).

Integrated-Circuit Processing Technology (V. Gudimetla).

MESFET Design and Modeling (T.-h.

Chen).

Schottky Diode and Passive Components (T.-h.

Chen).

Basic Building Blocks (D. Estreich).

Wideband Amplifiers (D. Estreich).

Operational Amplifiers (L. Larson).

Mixers and Oscillators (P. Philippe).

Data Conversion Circuits (P. Allen & C. Breevoort).

Synthesis of Linearized Conductance Functions (D. Haigh & C. Toumazou).

Index.