High Impact Options Trading: Option Profits Through Superior Stock Selection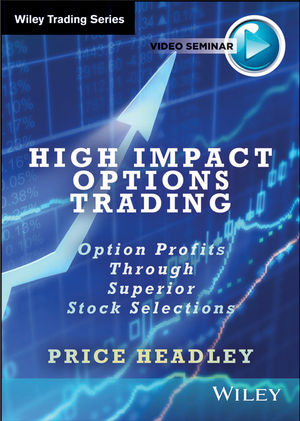 High Impact Options Trading: Option Profits Through Superior Stock Selection
ISBN: 978-1-118-63174-4 April 2013
Description
Run time: 90 min. When it comes to powerhouse options strategies, Price Headley of BigTrends.com is an industry icon. Now - his 90 minute video workshop walks options traders through every step needed to tap into this exciting investment arena.
You'll learn to:
Target the best stocks - and leverage them with options
Spot new trends - before the "crowd" does
Use a powerful indicator - Accelaration Bands - to find upcoming buying surges, and pinpoint trend changes
And - you'll discover the awesome power of market timing indicators like the put/call ratio.
It's a great overview to options trading - and a hands-on workshop for anyone seeking to improve both their market timing, and general trading skills.