High-Involvement Innovation: Building and Sustaining Competitive Advantage Through Continuous Change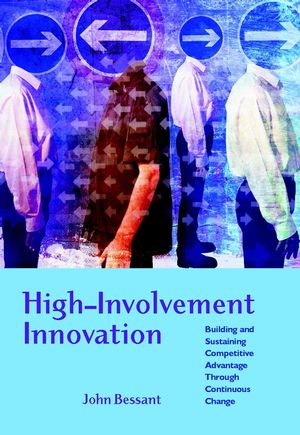 High-Involvement Innovation: Building and Sustaining Competitive Advantage Through Continuous Change
ISBN: 978-0-470-84707-7
Jun 2003
258 pages
Description
At a time when the turbulent and uncertain environment demands more innovation than ever, most businesses only engage a small proportion of their staff in innovative activities.  Whilst they may have groups and individuals who are 'licensed to innovate' by virtue of their particular departmental badges (eg R&D, business development etc) they often ignore the contribution which the rest of the staff could make.  Innovation involves a lot of small incremental steps, as well as the occasional dramatic leap, and whilst experts are needed for the latter, many people contribute to incremental innovation.  High involvement innovation is concerned with the creation of an environment in which the workforce as a whole can contribute their creativity and experience to help build a culture of continuous innovation.
Acknowledgements.
'Many Hands Make Light Work!'
Is it Worth it?
What's the Problem?
A Model for High-Involvement Innovation.
Getting the Innovation Habit.
Systematic High-Involvement Innovation Capability.
Strategic Innnovation.
Autonomous Innovation.
Learning Organizations.
Doing it!
Further Challenges.
Appendix: Details on the High-Involvement Innovation Reference Model.
Index.
Explores the concept of high involvement innovation and shows how it can be implemented within organizations.

Based on ten years of research with over 200 organizations, the book provides a framework for thinking about and organizing a culture of continuous innovation.

Written by one of the authors of Managing Innovation, the market-leading textbook for MBA courses in innovation management.

Shows how to identify and mobilise 'tacit' knowledge - most of what an organization knows is not written down or stored in databases but exists in the heads of its employees.