High-Speed Semiconductor Devices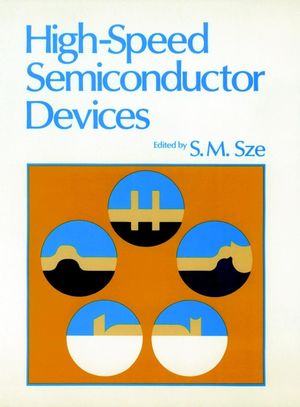 High-Speed Semiconductor Devices
ISBN: 978-0-471-62307-6 August 1990 656 Pages
Description
Introduces the physical principles and operational characteristics of high speed semiconductor devices. Intended for use by advanced students as well as professional engineers and scientists involved in semiconductor device research, it includes the most advanced and important topics in high speed semiconductor devices. Initial chapters cover material properties, advanced technologies and novel device building blocks, and serve as the basis for understanding and analyzing devices in subsequent chapters. The following chapters cover a group of closely related devices that includes MOSFETs, MESFETs, heterojunction FETs and permeable-base transistors, hot electron transistors, microwave diodes and photonic devices, among others. Each chapter is self-contained and features a summary section, a discussion of future device trend, and an instructional problem set.
Table of contents
MATERIALS, TECHNOLOGIES, AND DEVICE BUILDING BLOCKS.

Materials and Technologies for High-Speed Devices (J. Bean).

Device Building Blocks (S. Luryi).

FIELD-EFFECT AND POTENTIAL-EFFECT DEVICES.

The Submicron MOSFET (J. Brews).

Homogeneous Field-Effect Transistors (M. Hollis & R. Murphy).

Heterostructure Field-Effect Transistors (S. Pearton & N. Shah).

Bipolar Transistors (P. Asbeck).

Hot-Electron Transistors (S. Luryi).

QUANTUM-EFFECT, MICROWAVE, AND PHOTONIC DEVICES.

Quantum-Effect Devices (F. Capasso, et al.).

Microwave Diodes (S. Sze).

High-Speed Photonic Devices (W. Tsang).

Appendices.

Index.