Hilbert Space Methods in Probability and Statistical Inference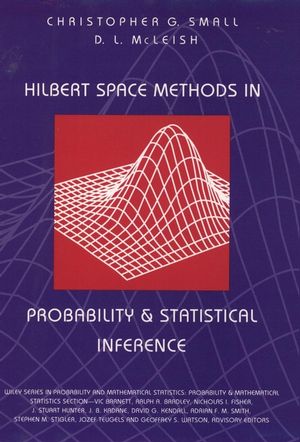 Hilbert Space Methods in Probability and Statistical Inference
ISBN: 978-0-471-59281-5 April 1994 270 Pages
Description
Explains how Hilbert space techniques cross the boundaries into the foundations of probability and statistics. Focuses on the theory of martingales stochastic integration, interpolation and density estimation. Includes a copious amount of problems and examples.
Table of contents
Hilbert Spaces.

Probability Theory.

Estimating Functions.

Orthogonality and Nuisance Parameters.

Martingale Estimating Functions and Projected Likelihood.

Stochastic Integration and Product Integrals.

Estimating Functions and the Product Integral Likelihood forContinuous Time Stochastic Processes.

Hilbert Spaces and Spline Density Estimation.

Bibliography.

Index.