History of Old Age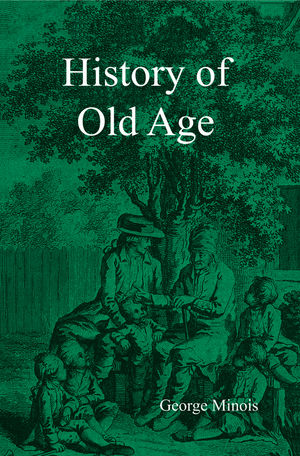 History of Old Age
ISBN: 978-0-745-66213-8 July 2012 Polity 160 Pages
Description
This book is the first major study of the ways in which old age was perceived in Western culture and society. Beginning from ancient Palestine and Classical Greece, Minois traces the changing conceptions of the nature, value and burden of the old.

He shows how, in ancient Greece, the cult of youth and beauty, on the one hand, and the reverence for the figure of the Homeric sage, on the other, created an ambivalent attitude towards the aged. This ambiquity appears again in the contrast between the active role that senior citizens played in Roman politics, and their depiction in satirical literature of the period. Christian literature in the Middle Ages also played a large part in defining the society′s perception of the old, both in the image of the revered holy sage and in the total condemnation of the aged sinner.

Minois traces the increasingly positive image of old age in various professions from the eleventh to the sixteenth centuries. He shows how, as medical advances lengthened the average life–span, more and more old people were seen to take an active part in the life of the society. Throughout, Minois considers the interrelation of literary, religious, medical and political factors in the social fate of old men and women and their relationship with the rest of society.
Table of contents
Preface

Introduction

1 The Middle East of Antiquity: The experience of old age between myth and history

2 The Hebraic World: From patriach to old man

3 The Greek World: `Sad Old Age'

4 The Roman World: The old man's grandeur and decadence

5 The early Middle Ages: The old man as a symbol in Christian literature

6 The early Middle Ages: Indifference to age

7 XI and XIII centuries: The social and cultural diversification of old people

8 XIV-XV centuries: Assertion of the old

9 The XVI century: Humanists and courtiers versus old age

10 The XVI century: The real weight of the old

Conclusion

Notes

Bibliography