Honour and Violence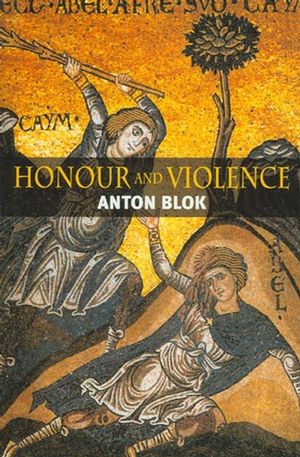 Honour and Violence
ISBN: 978-0-745-60449-7
Feb 2001
376 pages
Description
Anton Blok combines anthropology and history in a comparative exploration of the links between honour and violence in widely different settings. He draws on material from two interrelated projects: micro-studies of the rural mafia in Sicily, and banditry in the Dutch republic, each set in its historical context.


Blok discusses the social role of marginal people, such as those in 'infamous occupations' from chimney-sweeping to prostitution, arguing that the most despised members of society are often the most indispensable. He examines how nicknames reflect and reflect on cultural codes, and how the authority of female rulers throughout the centuries has relied on their singleness. The book also includes studies of the social meanings of violence, including public executions, rural banditry, and the minor differences which underlie violent conflicts. Drawing on the work of thinkers from Georg Simmel to Norbert Elias, Anton Blok explores the complex interrelations between honour and violence in European societies.


This highly original work will be of great interest to scholars and students of history, anthropology and sociology.
Preface.
Introduction.
1. Social Banditry Reconsidered.
2. Bandits and Boundaries: The Case of the Bokkeryders.
3. Infamous Occupations.
4. Why Chimney Sweeps Bring Luck.
5. Blood Symbolism of Mafia.
6. The Meaning of 'Senseless' Violence.
7. The Narcissism of Minor Differences.
8. Explaining South-Italian Agro-Towns.
9. Nicknames as Symbolic Inversions.
10. Mediterranean Totemism:Rams and Billy Goats.
11. Female Rulers and Their Consorts.
12. Rediscovering Ars Moriendi.
Notes.
Bibliography.
Index.
"In this sparkling and provocative collection of essays, Anton Blok contributes to our understanding of social processes and cultural categories over the centuries. Through startling examples - the chimney sweep, popular bandits, the symbolism of the billy goat, the uses of nicknames, and more - Blok gives us new ways to think about the paradoxes of the human condition, past and present."
Natalie Zemon Davis, Princeton University.
'Blok truly refreshes our thinking' Ethnos
1. a major new book by one of the leading historical anthropologists of our time
2. a comparative exploration of the links between honour and violence in European societies
3. draws on a range of fascinating material, from the function of nicknames to the role of chimney sweeps, from the social meanings of violence to the ritualisation of bodily functions.