Hooked on Baja: Where and How to Fish Mexico's Legendary Waters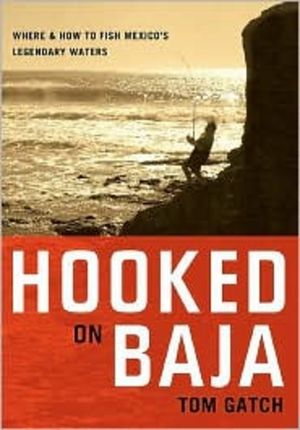 Hooked on Baja: Where and How to Fish Mexico's Legendary Waters
ISBN: 978-0-881-50726-3
*Norton agency titles
120 pages
Product not available for purchase
Description
The definitive guide to fishing and exploring the coasts of the Baja California Peninsula
Much more than a simple fishing guide, Hooked on Baja incorporates many true-life adventures from some of Baja\'s foremost outdoors personalities along with travel information, deliciously authentic south-of-the-border recipes and, for those who end up being "hooked on Baja" themselves, vital information on how to go about purchasing and legally securing real estate property along the picturesque coast of the Baja California peninsula. 75 black & white photos, 10 maps.
Table of contents
About the authors
Why us --?] Who are we?
What is One Thousand & One – the story behind our name
Introduction (or About this book)
We will show you as business people, CEOs and leaders, how to inspire and influence, attract and retain customers, clients and staff to experience immediate business results.
We're going to show you how to do this using real--?]world examples, anecdotes and stories that we have experienced firsthand over the past eight years.
We'll also show you how high--?] profile leaders such as Richard Branson and Steve Jobs have successfully, and unsuccessfully, done this.
PART 1 – Stories save lives! (Why you must become a business storyteller to succeed in business)


What in the world is business storytelling?
Business storytelling what it is and what it's not
The buzz on business storytelling
Killer examples of stories
Story verses anecdote, verses metaphor – aka what school didn't teach you
Why on earth do I need it?
Only dinosaurs stick with the facts
Facts fade, stories stick
Death by PowerPoint is preventable
The leader who uses stories verses the one who doesn't
Connect, engage, inspire (Aristotle's model)
Show me the love
The love child of Branson and Jobs
PART 2 – What type of storyteller are you?
The Storytelling Intelligence Model
Discover your natural style
The pros and cons for each style
Why is it important to become an Inspirer?
How you can do this
PART 3 – Let's go! How to create a story
The purpose of your stories (pitching for new clients, your next team meeting, presenting to the board)
Who is your audience? Walking in their shoes
The right stories for your audience and purpose
Story techniques that make your stories sing
Do's and don'ts
Pulling it all together – crafting beginning, middle and end
Story checklist
PART 4 – Practicing stories
Easy and fast practice techniques
Curse of knowledge – telling someone else to see if they understand it
Congruence – your actions must match your words
PART 5 – How do you know your stories work?
The million--?]dollar answer
The F word – 'Feedback' on your story
Storytelling success matrix…not another bloody model
The 6 R's of storytelling, the 'secret storytelling business' stuff no one tells you about
How to get better at this FAST
PART 6 – Getting your stories out there
Brussels sprouts and sales
Bruce Springsteen and customer service
Copper head snakes and risk management
Asbestos buildings and pitching your idea
The communications channels you can use for storytelling
How this is going to get you sales, attract and keep clients and crush your competitors
Blogging and your website,
The elevator pitch is dead!
PART 7 – Think outside the box
How do I implement this company wide?
Story harvesting is not just for a season
WOW your boss, help your brand to grow and get that promotion
Epilogue
In summary
How to share your stories of success with us and be inspired by others stories
Download free stuff from our website to keep you going