Horticultural Reviews, Volume 1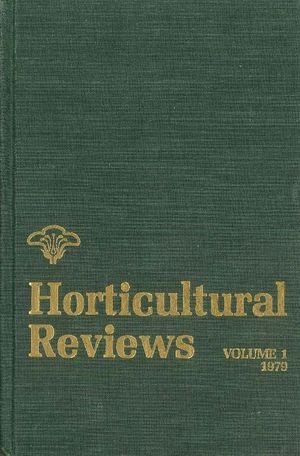 Horticultural Reviews, Volume 1
ISBN: 978-1-118-06074-2
Feb 2011, Wiley-Blackwell
491 pages
Description
Horticultural Reviews presents state-of-the-art reviews on topics in horticultural science and technology covering both basic and applied research. Topics covered include the horticulture of fruits, vegetables, nut crops, and ornamentals. These review articles, written by world authorities, bridge the gap between the specialized researcher and the broader community of horticultural scientists and teachers.
FOREWORD.
PREFACE.
1 Somatic Embryogenesis in Angiosperms (B. Tisserat, E. B. Esan, and T. Murashige).
2 Controlled-Release Fertilizers for Horticultural Crops (D. N. Maynard and 0. A. Lorenz).
3 Energy Efficient Growing Structures for Controlled Environment Agriculture (John W. White).
4 The Anatomy and Histochemistry of Fruit Abscission (Lisa A. Morrison Baird and Barbara D. Webster).
5 Senescence and Postharvest Physiology of Cut Flowers, Part I (Abraham H. Halevy and Shimon Mayak).
6 Citrus Rootstocks (Heinz K. Wutscher).
7 Chemical Thinning of Apples (Max W. Williams).
8 Controlled Atmosphere Storage of Fruits (Robert M. Smock).
9 Controlled Atmosphere Storage of Vegetables (F.M.R. Isenberg).
10 Factors Affecting Yield in Apple With Emphasis on 'Delicious' (Frank G. Dennis, Jr.).
11 Fire Blight and Its Control (Herb S. Aldwinckle and Steven V. Beer).