Horticultural Reviews, Volume 16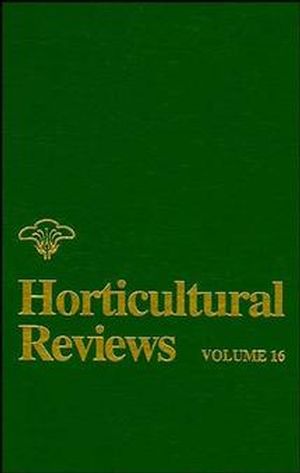 Horticultural Reviews, Volume 16
ISBN: 978-0-470-65055-4 April 2010 406 Pages
Description
Horticultural Reviews presents state-of-the-art reviews on topics in horticultural science and technology covering both basic and applied research. Topics covered include the horticulture of fruits, vegetables, nut crops, and ornamentals. These review articles, written by world authorities, bridge the gap between the specialized researcher and the broader community of horticultural scientists and teachers.
Table of contents
Molecular and Genetic Approaches to the Study of Plant HormoneAction (M. Guiltinan & J. Deikman).

Cellular Mechanisms of Salt Tolerance in Plant Cells (M. Binzel& M. Reuveni).

Truffles and Their Cultivation (G. Giovannetti, et al.).

Presowing Seed Priming (C. Parera & D. Cantliffe).

Sapindaceous Fruits: Botany and Horticulture (H. Tindall).

Apple Flavor (E. Yahia).

New Concepts in Pruning Grapevines (J.-V.

Possingham).

Mechanical Harvesting of Berry Crops (A. Dale, et al.).

Indexes.