How to Be a Sales Superstar: Break All the Rules and Succeed While Doing It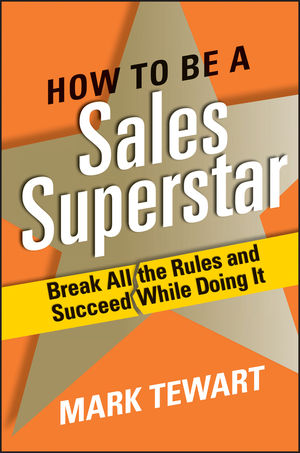 How to Be a Sales Superstar: Break All the Rules and Succeed While Doing It
ISBN: 978-0-470-45442-8 November 2008 256 Pages
Description
Making the sale is tougher than. That's why sales professionals and business owners who want to be the best need more than just smooth talk to make it in the sales business. Selling is a job that requires an updated toolkit for real, lasting success. This practical guide teaches you all the specialized skills you need to be a sales superstar. You'll learn how to better understand prospects, master the skills to draw in new customers, and discover the secret to closing any deal.
Table of contents
Foreword.
Acknowledgments.
Chapter 1 Sales is Not a Dirty Word.
Chapter 2 Creating the Mind of a Sales Superstar.
Chapter 3 Getting Your MBA—Massive Bank Account.
Chapter 4 Getting What You Want Right Now!
Chapter 5 Put Time on Your Side.
Chapter 6 It's All About the Attitude.
Chapter 7 Lead Generation = $ Creation.
Chapter 8 Dance With the One Who Bought You.
Chapter 9 The Yellow Brick Road and Its Potholes.
Chapter 10 Setting the Stage.
Chapter 11 The Johnny Carson Principle.
Chapter 12 I'll Take Door Number Two –Selection Time.
Chapter 13 How to Get the Sale, Contract, and $.
About the Author.
Index.