How to Multiply Wins and Minimize Losses: Effective Money Management for Traders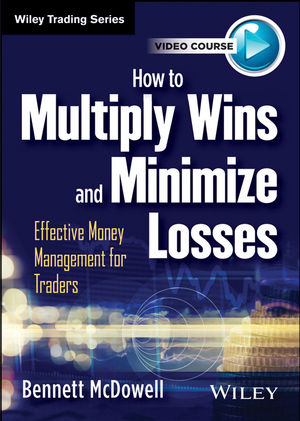 How to Multiply Wins and Minimize Losses: Effective Money Management for Traders
ISBN: 978-1-118-63359-5 April 2013
Description
Run Time: 120 minutes. The fact is that smart trading can get you riches, or sometimes even triple digit percent gains, but only when you have control of your trades. In this brand-new course, Bennett McDowell hands you the tactics the most successful traders use to not only keep their downside to the absolute minimum, but to also position themselves to cash in on huge winning trades.
McDowell's expert insight in this course can:
Give you complete control of your trades,
Statistically remove the risk of getting wiped out,
Increase your ability to make more from your trades, and
Allow you to enjoy your life by reducing the stress of trading.
New traders often don't realize how critical risk management is, or may not even know about it. Experienced traders are constantly seeking the ideal formula to manage their risk. Now every trader that is in today's market can protect their profits with researched and tested money management tactics. Use this simple-to-follow course to be in the right place for ANY rebound.