Human Molecular Biology Laboratory Manual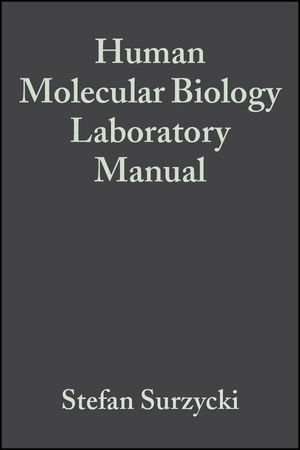 Human Molecular Biology Laboratory Manual
ISBN: 978-0-470-99924-0
Apr 2008
248 pages
Description
Human Molecular Biology Laboratory Manual offers a hands-on, state-of-the-art introduction to modern molecular biology techniques as applied to human genome analysis. In eight unique experiments, simple step-by-step instructions guide students through the basic principles of molecular biology and the latest laboratory techniques. This laboratory manual's distinctive focus on human molecular biology provides students with the opportunity to analyze and study their own genes while gaining real laboratory experience.



A Background section highlighting the theoretical principles for each experiment.


Safety Precautions.

Technical Tips.

Expected Results.

Simple icons indicating tube orientation in centrifuge.

Experiment Flow Charts

Spiral bound for easy lab use
Introduction.
1. Preparation of Human Genomic DNA.
2. DNA Fingerprinting - Multi-Locus Analysis.
3. DNA Fingerprinting - Single Locus Analysis.
4. Out of Africa - Origin of Modern Humans.
5. DNA Sequencing.
6. Computer Analysis of Sequencing Data.
7. Determination of Human Telomere Length.
8. RT-PCR of Human Gene


A Background section highlighting the theoretical principles for each experiment.


Safety Precautions.

Technical Tips.

Expected Results.

Simple icons indicating tube orientation in centrifuge.

Experiment Flow Charts

Spiral bound for easy lab use