Human Reliability and Safety Analysis Data Handbook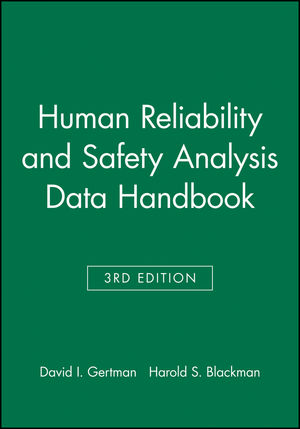 Human Reliability and Safety Analysis Data Handbook
ISBN: 978-0-471-59110-8
Nov 1993
472 pages
Description
Takes into account the human element as well as the classical aspects of mechanical, electrical and chemical designs that contribute to risk. Features a significant amount of data essential for risk analysis not normally available. Contains numerous examples of authentic applications and case studies.
Conducting Human Reliability Analysis.

Formal Methods for Estimating Human Reliability.

HRA Fault and Event Trees.

Existing Data Sources and Data Bank.

HRA: A Case Study for Nuclear Processing Facility Design.

HRA Case Study for a Nuclear Power Plant: Containment Venting Procedure.

Relation of HRA to Systems Safety and System Performance.

Simulators and Simulation as a Tool for Evaluating Human Reliability.

Organizational Factors and Human Reliability.

Outstanding Issues.

Behavioral Mechanisms Underlying Human Error.

The Problem: Representation of Errors of Commission (Cognitive Error) in PRA.

HRA and the Impact of Emerging Hardware and Software Technologies.

Bibliography.

Index.