Human Rights in Another Key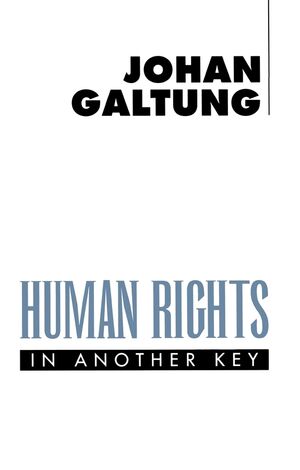 Human Rights in Another Key
ISBN: 978-0-745-61376-5
Oct 1994
192 pages
Description
This is a refreshingly original analysis of human rights, past and present, which sets out major new terms of reference for political debate, it will become a standard text in the human rights field.
Preface.
1. Human Rights and the Western Tradition.
2. Human Rights and the Legal Tradition.
3. Human Rights and Human Needs.
4. Human Rights and Social Structures.
5. Human Rights and Social Processes.
Notes.
Index.
'This book surely contains enough ideas to challenge, stimulate, provoke and inspire anyone concerned intellectually, practically or professionally with the field of human rights and human needs.'
Journal of Peace Research
'The argument is often thought-provoking.' Political Studies
* This book provides a new approach to human rights based on a clear examination of social and cultural processes.
* It will become a major reference point for future discussions.
* Johan Galtung is well known for his work in peace studies.