Humans Before Humanity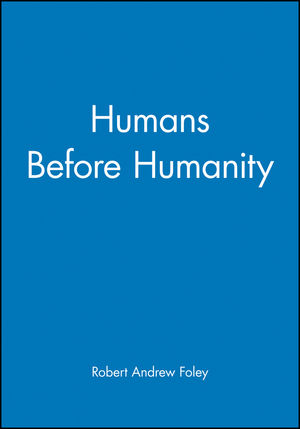 Humans Before Humanity
ISBN: 978-0-631-20528-9 March 1997 Wiley-Blackwell 260 Pages
Description
This book recreates the lost world of the hominid species that lived and flourished for around one million years before, and in some cases after, the evolution of modern humans some 200,000 years ago.
Table of contents
Preface.
1. A Question of Evolution.
2. Why Darwinism?.
3. What are Human Beings?.
4. When did we become Human?.
5. Was Human Evolution Progressive?.
6. Why Africa?.
7. Is Human Evolution Adaptive?.
8. Why are Humans such an Evolutionary Rarity?.
9. How do we Explain the Evolution of Humans?.
10. Does Human Evolution Matter? A Tabular Guide to the Naming and Discovery of Hominid Species and Subspecies.
Notes.
References.
Index.
Reviews
"Foley offers clear and often original answers to crucial questions. A number of conventional ideas are usefully broken and the result is really fascinating. Anyone interested in evolution must read this book."
Nature

"The excellence of the writing allows the author to deal with complex topics which many of his academic colleagues continue to render incomprehensible. It is written with a style and clarity that are exceptional. It would make an excellent basis for a graduate seminar programme." Journal of the Royal Anthropological Institute
What's New
* Written by one of the world's leading evolutionary anthropologists.
* An original explanation of why and how homo sapiens evolved.
* Explains the origins of cognition, sociality and culture.
* Shows why homo sapiens emerged as the sole surviving hominid species.
* For the paperback the author has provided a comprehensive guide to the intricacies of the discovery and name of hominids which readers will find an invaluable guide to a complex and often controversial subject.