Hybrid Composites: Synthesis and Tribological Applications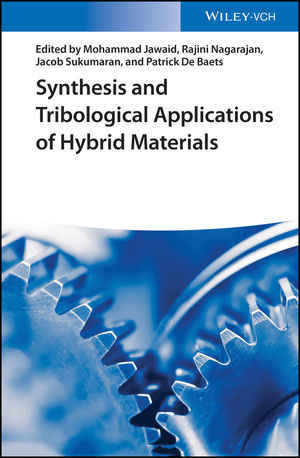 Hybrid Composites: Synthesis and Tribological Applications
ISBN: 978-3-527-34301-0
Oct 2018
248 pages
Description
Unique in its discussion of recent advances in the field, this book provides a comprehensive overview of the tribological properties of hybrid composites.
The authors integrate theory, synthesis and characterization as well as properties along with applications in biotechnological and biomedical fields. The book concludes with a look at future technology developments.
The result is a well-structured text that represents an essential reference for readers from materials science, mechanical engineering, biomaterials, chemistry, physics and nanotechnology.

Tribological Properties of Industrial Waste Reinforced Natural Fiber Composites
Mechanical and Tribological Behaviour of Polymeric Hybrid Composites Based on Natural Fibres
Wear Characteristics of Jute/Glass Fiber Hybrid Composite,
Friction and Wear Behaviors of Cotton/Sisal Natural Fiber Reinforced Hybrid Laminated Composites.
Friction and Wear Characteristics of Sugar Palm Based Hybrid Composites
Effect of Tri-Layered Natural Fiber Hybrid Composited on Dry Sliding Fiction
Hybrid Natural Fibre Composites for Bio-Medical Applications
Hybrid Natural Fibre Composites as a Friction Material
Self-Lubricating Capabilities of Hybrid Natural Fibre Composites
Wear Properties of Nano/Kenaf Filled Epoxy Hybrid Composites
Development of Abaca Reinforced Polyester Hybrid Composites for Hydrophobic and Outdoor Structural Applications
Mechanical and Tribological Properties of Wood Apple Shell Reinforced Epoxy Composites