Hydraulic Control Systems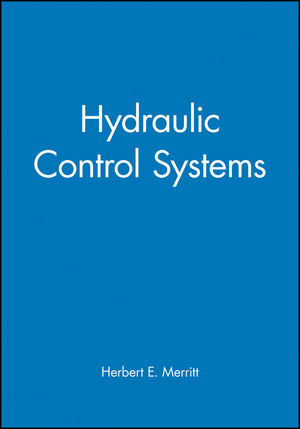 Hydraulic Control Systems
ISBN: 978-0-471-59617-2
Jan 1991
368 pages
Description
The use of hydraulic control is rapidly growing and the objective of this book is to present a rational and well-balanced treatment of its components and systems. Coverage includes a review of applicable topics in fluid mechanisms; components encountered in hydraulic servo controlled systems; systems oriented issues and much more. Also offers practical suggestions concerning testing and limit cycle oscillation problems.
Hydraulic Fluids.

Fluid Flow Fundamentals.

Hydraulic Pumps and Motors.

Hydraulic Control Valves.

Hydraulic Power Elements.

Electrohydraulic Servovalves.

Electrohydraulic Servomechanisms.

Hydromechanical Servomechanisms.

Nonlinearities in Control Systems.

Pressure and Flow Control Valves.

Hydraulic Power Supplies.

Index.