Hydrocarbon Resins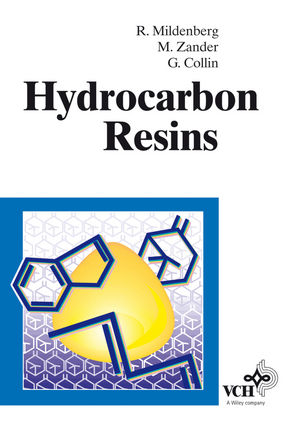 Hydrocarbon Resins
ISBN: 978-3-527-61464-6 September 2008 191 Pages
Description
For the first time: A comprehensive Overview on Resins!

Resins nowadays are still the subject of much interest, with applications in many branches of industrial production.

Increasingly stringent specific market requirements and the demand for better quality control and product consistency mean that chemists, engineers, and application technicians are not merely satisfied with the knowledge of the physical data of the basic chemical products they are using. The raw materials, their production processes and special physical and chemical characteristics relevant to their applications are increasingly of interest.

This book points out the extent to which raw materials, manufacturing processes, and chemical composition of resins influence their application and performance.
Table of contents
Terminology
Raw Material for the Manufacture of Resins
Resin Manufacture
Resin Structure and Properties
Applications: Adhesives
Applications: Sealants
Applications: Coatings
Applications: Printing Inks
Applications: Rubber Tires and Mechanical Goods
Applications: Floor Tiles
Applications: Foundry Industry
Applications: Resins as Mineral Oil Additives
Applications: Miscellaneous Uses
Chemical Composition and Resin Selection
Quality and Quality Assurance
Toxicology and Legal Aspects
Economic Aspects