Hyperactivity: Why Won't My Child Pay Attention?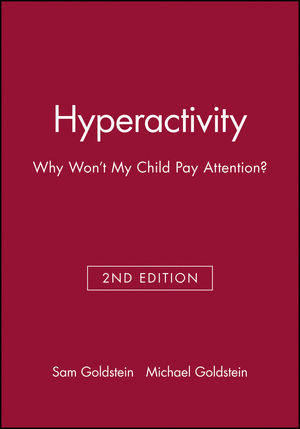 Hyperactivity: Why Won't My Child Pay Attention?
ISBN: 978-0-471-30319-0
Mar 1993
Description
Deals with children who experience problems paying attention, controlling their emotions and physical actions and acting without forethought. Helps parents and professionals to accept the hyperactive child's behavior and find ways to help the child succeed. Refutes, debunks and challenges myths about hyperactivity. Provides an accurate understanding of the current state of science concerning the cause, developmental course, evaluation and outcome of this problem. Includes a critical review of medical and non-medical treatments and offers sound guidelines.
HYPERACTIVITY AND ITS CAUSES.

What Is Hyperactivity?.

Evaluating the Child for Hyperactivity.

What Causes Hyperactivity?.

PORTRAIT OF THE HYPERACTIVE CHILD.

Is Tim Hyperactive or Just Four Years Old?.

Are Friends an Impossible Dream for the Hyperactive Child?.

The Hyperactive Child at School: Fitting a Round Peg into a Square Hole.

The Hyperactive Child at Home: The Scapegoat.

The Hyperactive Teenager and Adult: Who Will Succeed and Who Will Fail?.

What Else Can Go Wrong for Hyperactive Children?.

WHAT CAN PARENTS DO?.

The Impossible Dream: Four Steps to Successful Parenting.

The Need for Many Treatments.

A Reasoned and Reasonable Approach to Using Medication with Hyperactive Children.

AFTERWORD.

Final Thoughts on Hyperactivity.

Appendix.

Index.