Hyphenated Techniques in Grape and Wine Chemistry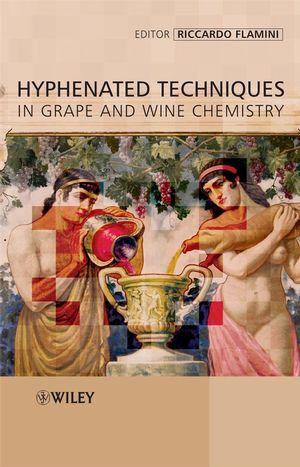 Hyphenated Techniques in Grape and Wine Chemistry
ISBN: 978-0-470-75431-3 April 2008 362 Pages
Description
This book presents the modern applications of hyphenated techniques in the analysis and study of the chemistry of grape, wine, and grape-derivative products. It explains the different applications and techniques used in the laboratory, such as liquid- and gas-phase chromatography, mass spectrometry, and capillary electrophoresis, and describes the methods developed using instrumentation with high performance and reliability. Additionally, the book covers the principal applications of modern sample preparation methods, such as solid-phase-extraction and solid-phase-microextraction.
Table of contents
List of Contributors.
Preface.
1. Principal Parameters of Grape Ripening and Wine Fermentation (Rocco Di Stefano and Riccardo Flamini).
1.1. Introduction.
1.2. Determination of Grape Ripening Parameters.
1.3. Analysis of Fermentation Parameters of Wine.
2. High Performance Liquid Chromatography Analysis of Grape and Wine Polyphenols (Rocco Di Stefano and Riccardo Flamini).
2.1. Introduction.
2.2. Extraction of Polyphenols from the Grape.
2.3. Sample Preparation for HPLC Analysis.
2.4. HPLC Analyses.
3. Polyphenols Analysis by Liquid-Mass Spectrometry (Riccardo Flamini and Mirko De Rosso).
3.1. Introduction.
3.2. Non-Anthocyanin Polyphenols and Procyanidins.
3.3. Anthocyanins of Grape and Wine.
4. Grape and Wine Contaminants: Ochratoxin A, Biogenic Amines, Trichloroanisole and Ethylphenols (Riccardo Flamini and Roberto Larcher).
4.1. Introduction.
4.2. Determination of Ochratoxin A in Grape and Wine.
4.3. Determination of biogenic Amines in Grape and Wine.
4.4. Determination of 2,4,6-Trichloroanisole in Wine.
4.5. Analysis of Ethylphenols in Wine.
5. Analysis of Aroma Compounds in Wine (Giuseppe Versini, Eduardo Dellacassa, Silvia Carlin, Bruno Fedrizzi and Franco Magno).
5.1. Aroma Compounds in Wines.
5.2. Methods for Analysis of Non-Sulphured Aroma Compounds in Wines.
5.3. Volatile Sulphur Compounds in Wines.
6. Analysis of Pesticide residues in Grape and Wine (Paolo Cabras and Pierluigi Caboni).
6.1. Introduction.
6.2. Analytical Methods.
6.3. Conclusive Remarks.
7. Proteins and Peptides in Grape and Wine (Andrea Curioni, Simone Vincenzi and Riccardo Flamini).
7.1. Introduction.
7.2. Extraction of Grape and Wine.
7.3. Analysis of Grape ad Wine Proteins and Peptides.
8. Elements and Inorganic Anions in Winemaking: Analysis and Applications (Roberto Larcher and Giorgio Nicolini).
8.1. Introduction.
8.2. Traceability of Vitis Vinifera Related Products on the Basis of Geographical Origin.
8.3. Elemental Analysis.
8.4. Architecture and Components of an Inductively Coupled Plasma Mass Spectrometer.
8.5. Analysis of Inorganic Anions.
8.6. Applications for Grape, Wine and Derivatives.
Index.
Index.