I Buy Houses: The Property Investor's Handbook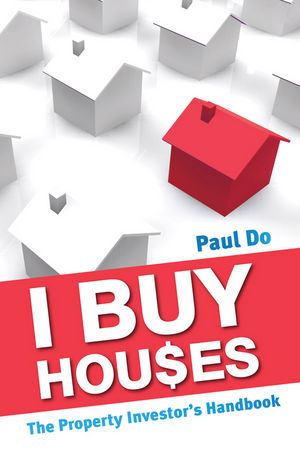 I Buy Houses: The Property Investor's Handbook
ISBN: 978-1-118-30266-8
Dec 2011, Wrightbooks
180 pages
Description
Are you sick of attending open inspections every weekend in a fruitless search for the right property? Do you want to know more about the property-investing market and how it can make you money?
I Buy Houses is a comprehensive handbook that will have you buying, managing and selling property like an expert. Paul Do explains how to build a property portfolio using research, rather than legwork, allowing you to invest in the best properties in the most effective way. His tried-and-tested SYSTEM TTM framework is perfect for beginning and experienced investors alike.
In this insightful book you will discover:
how to determine the right time to buy
why buying a property every year is the wrong thing to do
why some people are better off renting than buying
why selling should be a last resort
why other property investing strategies are no longer effective.
Acknowledgements.
Introduction.
Part I: Real estate basics.
1.Advantages and disadvantages of real estate.
2. Characteristics of the real estate market.
Part II: System T.
3. Security.
4. Yield.
5. Spread.
6. Time.
7. Equity.
8. Magnification.
9. Tax.
10. Bringing it together.
Part III: The buying process.
11. Pre-approval.
12. Research.
13. Inspection.
14. Valuation.
15. Getting to yes.
16. Closing the deal.
Part IV: Managing your properties.
17. Property management.
18. Renovations.
19. Property development.
20. Selling.
Part V: Making money in real estate.
21. Common real estate investing strategies.
22. How I make money in real estate.
23. The development of a property investor.
Appendix: Comprehensive buying example.
Glossary.
Resources.
Notes.
Index.