IT Compliance and Controls: Best Practices for Implementation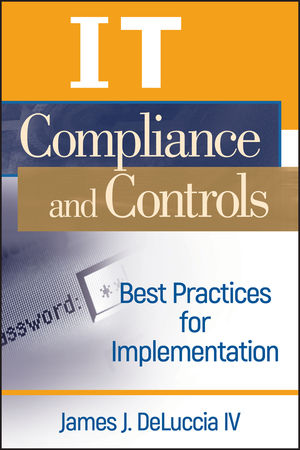 IT Compliance and Controls: Best Practices for Implementation
ISBN: 978-1-119-19887-1
Sep 2015
288 pages
Description
IT Compliance and Controls offers a structured architectural approach, a 'blueprint in effect,' for new and seasoned executives and business professionals alike to understand the world of compliance?from the perspective of what the problems are, where they come from, and how to position your company to deal with them today and into the future.
Preface.
Acknowledgements.
Part One. Coming of Age.
Chapter 1. Operating In An Interconnected Universe.
Chapter 2. How Technology Enables The World Market.
Chapter 3. Importance of IT Controls.
Part Two. Influence and Affects.
Chapter 4. Death of Siloed IT Strategy.
Chapter 5. A Regulated Environment.
Chapter 6. The World is Your Oyster of Resources and Guidance.
Chapter 7. Reality and Risks to IT Controls Being Effective.
Part Three. Implementation.
Chapter 8. Enterprise Risk Analysis.
Chapter 9. Principles Overview and Strategy Orchestration.
Chapter 10. Principle 2: Life Cycle Management.
Chapter 11. Principle 3: Access and Authorization.
Chapter 12. Principle 4: Sustain Operations.
Chapter 13. Principle 5: Security and Assurance.
Part Four: Looking Forward.
Chapter 14. This is not the End.
Chapter 15. Building a System of IT Compliance and Controls.
Supportive Publications.
List of Acronyms. 
Index.