Identification and Expression of G Protein-Coupled Receptors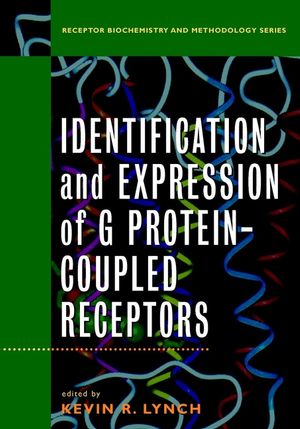 Identification and Expression of G Protein-Coupled Receptors
ISBN: 978-0-471-19493-4 May 1999 222 Pages
Description
The past decade has seen tremendous advances in the study of G protein-coupled receptors (GPCRs), including the molecular cloning and identification of more than 100 hundred GPCR genes. But while GPCRs serve as targets for more than 300 medicines in the modern pharmacopoeia, the shrinking pool of known ligands and the continuing discovery of orphan GPCR genes have underscored the need for new approaches to ligand identification.

Identification and Expression of G Protein-Coupled Receptors addresses this new direction in GPCR biochemistry-offering a definitive laboratory bench manual that emphasizes expression over primary cloning strategies. In a series of expert contributions by well-known researchers, this book provides detailed protocols for various expression systems-from bacteria to mammalian cells-as well as straightforward opinions on the advantages and shortcomings of each approach. Topics covered include:
* Homology screening and the polymerase chain reaction in the cloning of GPCR genes
* Cloning of GPCRs using mammalian cell expression
* GPCR informatics and the orphan problem
* The use of Xenopus laevis oocytes for the study of GPCRs
* Stable expression of GPCRs in mammalian cells
* Heterologous expression in primary cell cultures
* Expression of GPCR in Escherichia coli
* Large scale expression and purification of GPCRs in mammalian cells
* High-level expression of GPCRs in the Baculovirus/Sf9 cell expression system
* Expression of GPCRs in Drosophila Schneider 2 cells
* Methods for genetic analysis and ligand identification using heterologous GPCRs expressed in Saccharomyces cerevisiae

Supplemented with numerous photographs and illustrations, Identification and Expression of G Protein-Coupled Receptors is important reading for biochemists, pharmacologists, neuroscientists, structural biologists, and anyone involved in GPCR-based research. It delivers a wealth of useful advice, practical tips, and invaluable insight into trends at the cutting-edge of current research.
Cloning of G Protein-Coupled Receptor Genes: The Use of Homology Screening and the Polymerase Chain Reaction (A. Marchese, et al.).

Practical Approaches for Cloning G Protein-Coupled Receptors Using Mammalian Cell Expression (T. Murphy).

G Protein-Coupled Receptor Informatics and the Orphan Problem (K. Lynch).

The Use of Xenopus laevis Oocytes for the Study of G Protein-Coupled Receptors (A. Lee & M. Durieux).

Stable Expression of G Protein-Coupled Receptors in Mammalian Cells (K. Neve & R. Neve).

Heterologous Expression in Primary Cell Cultures (R. Leonard).

Expression of G Protein-Coupled Receptors in Escherichia coli (R. Grisshammer).

Large-Scale Expression/Purification of G Protein-Coupled Receptors Mammalian Cells (A. Robeva & J. Linden).

High-Level Expression of G Protein-Coupled Receptors in the Baculovirus/SF9 Cell Expression System (N. Rondeau, et al.).

Expression of G Protein-Coupled Receptors in Drosophila Schneider 2 Cells (M. Graziano, et al.).

Heterologous G Protein-Coupled Receptors Expressed in Saccharomyces cerevisiae: Methods for Genetic Analysis and Ligand Identification (M. Pausch, et al.).

Index.