Identity: Sociological Perspectives, 2nd Edition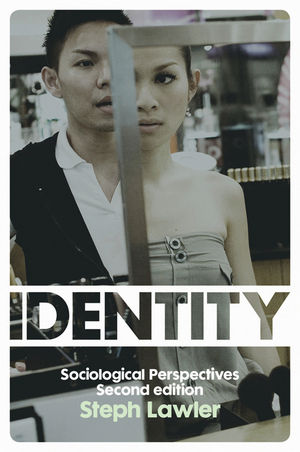 Identity: Sociological Perspectives, 2nd Edition
ISBN: 978-0-745-69538-9
Sep 2014, Polity
208 pages
Description
Questions about who we are, who we can be, and who is like and unlike us underpin a vast range of contemporary social issues. What makes our families so important to us? What do the often stark differences between how we self-identify and the way others see and define us reveal about our social world? Why do we attach such significance to 'being ourselves'?

In this new edition of her popular and inviting introduction, Steph Lawler examines a range of important debates about identity. Taking a sociological perspective, she shows how identity is produced and embedded in social relationships, and worked out in the practice of people's everyday lives. She challenges the perception of identity as belonging within the person, arguing instead that it is produced and negotiated between persons. Chapter-by-chapter her book explores topics such as the relationships between lives and life-stories, the continuing significance of kinship in the face of social change, and how taste works to define identity. In particular, the updated edition has a new chapter on identity politics, as well as carefully compiled guides for further reading that reflect the broad importance and impact of these ideas, and the fact that, without understanding identity, we can't adequately begin to understand the social world.

This book is essential reading for upper-level courses across the social sciences that focus on the compelling issues surrounding identity.
1. Introduction: identity as a question
2. Stories, memories, identities
3. Who do you think you are? Kinship, inheritance and identity
4. Becoming ourselves: governing and/through identities
5. I desire therefore I am: unconscious selves
6. Masquerading as ourselves: self-impersonation and social life
7. The hidden privileges of identity: on being middle class
8. Identity politics, identity and politics
Afterword: identity ties
''Identity has established itself as perhaps the key reference point for students and scholars who wish a smart and reliable guide through the thickets of identity discourse and analysis. Always fair-minded but also a tough critic and unafraid to stake out her own views, Lawler examines the social and political meanings of identities in early 21st-century global culture.''
Steven Seidman, author of Contested Knowledge: Social Theory Today
''Insightful, sharp and clearly written, this book is an absolutely essential read for anyone interested in the many manifestations of identity. Steph Lawler brilliantly shows how we are continually in the process of becoming who we think we are.''
Bev Skeggs, Goldsmiths, University of London
''The second edition of Steph Lawler's Identity is welcome for a number of reasons, not least because it takes up recent concerns with social class and the pressing need to understand inequalities in contemporary society through sociological conceptualisations of class. Lawler shows most effectively how identity, in which gender, class, race and ethnicity are so strongly implicated, still matters. This is an important contribution to current debates.''
Kath Woodward, Open University
New edition of a popular and highly readable examination of debates surrounding identity.
Shows how identity is part of the fabric of society, and integral to social relations - critical to how we understand the social world.
Covers all the core topics covered by courses in this field, with a new chapter on identity politics.
Essential reading on upper-level courses across the social sciences that focus on identity.