Identity and Modernity in Latin America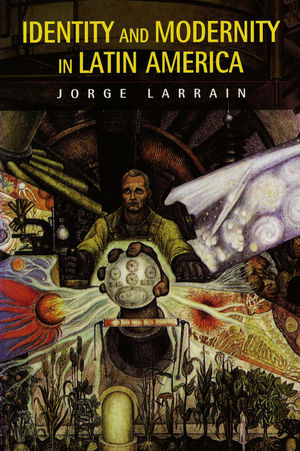 Identity and Modernity in Latin America
ISBN: 978-0-745-66751-5 May 2013 Polity 264 Pages
Description
In this important new book Jorge Larrain examines the trajectories of modernity and identity in Latin America and their reciprocal relationships. Drawing on a large body of work across a vast historical and geographical range, he offers an innovative and wide-ranging account of the cultural transformations and processes of modernization that have occurred in Latin America since colonial times.

The book begins with a theoretical discussion of the concepts of modernity and identity. In contrast to theories which present modernity and identity in Latin America as mutually excluding phenomena, the book shows their continuity and interconnection. It also traces historically the respects in which the Latin American trajectory to modernity differs from or converges with other trajectories, using this as a basis to explore specific elements of Latin America's culture and modernity today.

The originality of Larrain's approach lies in the wide coverage and combination of sources drawn from the social sciences, history and literature. The volume relates social commentaries, literary works and media developments to the periods covered, to the changing social end economic structure, and to changes in the prevailing ideologies.

This book will appeal to second and third-year undergraduates and Masters level students doing courses in sociology, cultural studies and Latin American history, politics and literature.



.
Table of contents
IntroductionChapter One: Modernity and IdentityChapter Two: The Colonial Stage: Modernity Denied (1492 - 1810)Chapter Three: Oligarchic Modernity (1810 - 1900)Chapter Four: The End of Oligarchic Modernity (1900 -1950)Chapter Five: Postwar Expansion (1950 - 1970)Chapter Six: Dictatorships and the Lost decade (1970 - 1990)Chapter Seven: The Neo Liberal Stage (1990 onwards)Chapter Eight: Key Elements of Latin American Modernity and IdentityNotesBiblioIndex
Reviews
'I found it an arresting introduction to a rich and vital field of study, novel in its disciplinary perspective, lucidly expressed and delightfully free of the pious neologisms that so often infect cultural studies.'
James Dunkerley, Institute of Latin American Studies, University of London.
'Despite its historic New-World status, Latin America's claim to modernity has always been tenuous ... Jorge Larrain's history of Latin American modernity traces the evolution of this concept with that of identity, the collective cultural essence of Latin Americanness.' Times Higher Education Supplement
What's New
A comprehensive analysis of Latin America as a whole, drawing on historical, sociological and literary sources from all countries in the areaAn interdisciplinary approach: sociology, history, media, literature, culture are all coveredWide ranging historical coverage from 1492 to the present dayLinks modernity with identity: cultural transformations and identity construction are analysed in the context of the process of modernisation