Immunology: A Comprehensive Review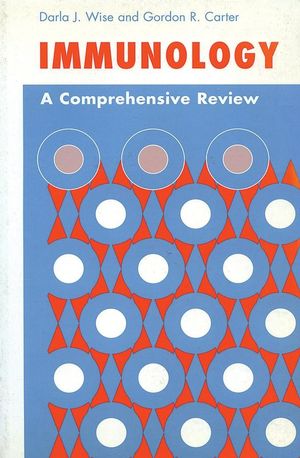 Immunology: A Comprehensive Review
ISBN: 978-0-813-81599-2
Jun 2002, Wiley-Blackwell
182 pages
Description
Immunology: A Concise Review offers the essential and basic ideas of immunology as a quick reference for students, practitioners, and veterinary technicians. Although concise, the book is comprehensive and a knowledge of its contents will assure the reader a relatively thorough understanding of what is frequently a difficult subject.

The book covers all of the basics of immunology, including chapters on: the origin and function of hemopoietic and lymphopoietic cells; non-specific immunity; antigens; complement; cell receptors and cytokines associated with the immune response; specific immune responses; responses to bacteria, fungi, protozoa, helminths, and tumors. More advanced topics include: an examination of all four hypersensitivity reactions; autoimmunity; immune deficiency diseases; organ transplant and rejection; vaccination and immunization; and immunodiagnostic techniques.

Additionally, the book offers end of chapter glossaries and a cumulative glossary as well as explanatory black and white illustrations.
Preface; Abbreviations and Greek Letters; Introducing immunology; The hemopoietic and lymphopoietic cells; natural immunity and resistance; The nature of antigens and immunogens; The complement system; T cell receptors, major histocompatibility complex and cytokines; The humoral immune response; The cell-mediated immune response; The immune system in action; Hypersensitivity reactions, allergy and anaphylaxis; Hypersensitivity reactions, cytotoxic/cytolytic, immune complex and delayed type; Autoimmunity; Immune deficiency diseases; immune deficiency diseases; Transplant/graft rejection; vaccination/immunisation; Immunodiagnostic techniques; Cumulative Glossary; Index