Implementing Research in the Clinical Setting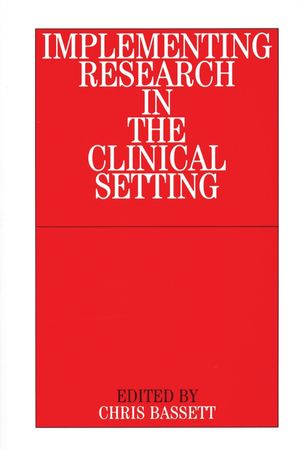 Implementing Research in the Clinical Setting
ISBN: 978-1-861-56284-5 June 2001 128 Pages
Description
This practical handbook aims to give the practising nurse and health-care professional the tools to implement research in the clinical setting. There is no intention here of revisiting the deep theoretical issues related to research; rather the book seeks to offer a clear toolkit on how the research might be implemented. Chris Bassett has drawn together the work of six acknowledged experts in this field.
The Importance of Research in Nursing Practice.
The Relevance of research in Nursing.
Commonly-used Research Methods.
Reading and Understanding research Reports.
Exploring and Overcoming The Barriers to Research.
Local and national Context of Research.