Implementing Voice over IP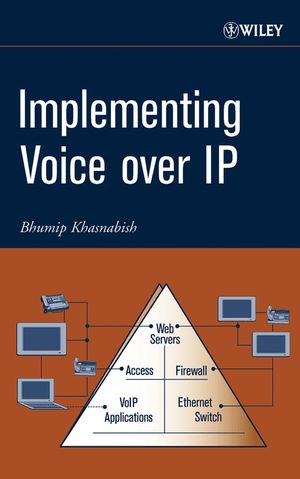 Implementing Voice over IP
ISBN: 978-0-471-46088-6
Aug 2003
224 pages
Description
Public and private networks will eventually be configured in such a way that all voice calls are routed using Internet protocols
Reviews existing and emerging standards for voice over IP
Provides detailed guidance on how to engineer an efficient VoIP network
Discusses quality of service (QoS) enforcement techniques
Shows how to prototype and test a network's performance
Preface.
Acknowledgments.
Background and Introduction.
Technologies Supporting VoIP.
Evolution of VoIP Signaling Protocols.
Criteria for Evaluating VoIP Service.
A Testbed for Evaluating VoIP Service.
VoIP Deployment in Enterprises.
VoIP in the Public Networks.
VoIP for Global Communications.
Conclusions and Challenges.
Appendix A. Call Progress Time Measurement in IP Telephony.
Appendix B. Automation of Call Setup in IP Telephony for Tests and Measurements.
Appendix C. Evaluation of VoIP Services.
Glossary of Acronyms and Terms.
Index.
"…short and to the point, and still offers quite a comprehensive presentation of VoIP and the technologies related to it." (IEEE Network, September 2004)