Implementing the Capability Maturity Model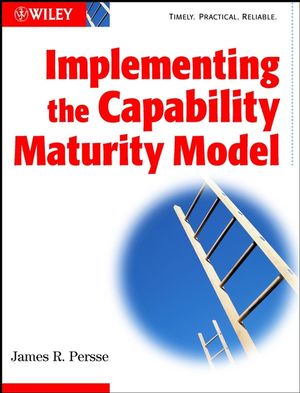 Implementing the Capability Maturity Model
ISBN: 978-0-471-41834-4
Aug 2001
464 pages
Product not available for purchase
Description
Practical guidelines for an effective implementation of software development processes
Designed to ensure effective software development processes, the Capability Maturity Model (CMM)--North America's leading standard for software development--requires companies to complete five steps, or levels, in the development process. But while it is widely adopted by Fortune 500 companies, many others get stuck at the initial planning stage. Focusing on Levels 2 and 3 of the CMM, this book helps readers to get over the hurdle of the two most problematic areas in this process--the project management and software development steps. It offers clear, step-by-step guidance on how to establish basic project management processes to track costs, schedules, and functionality; how to document, standardize, and integrate software processes; and how to improve software quality.
Introduction.

Acknowledgments.

PART 1: INTRODUCTION TO THE CAPABILITY MATURITY MODEL.

1. Overview of the Capability Maturity Model.

PART 2: LEVEL 2: THE REPEATABLE LEVEL.

2. Overview of Level 2.

3. Creating Level 2 Structures.

4. Creating Level 2 Processes.

5. Creating a Level 2 Training Program.

6. Creating Level 2 Policies.

7. Subcontract Management.

PART 3: LEVEL 3: THE DEFINED LEVEL.

8. Overview of Level 3.

9. Focusing on Organizational Process Improvement.

10. Organization Process Definition.

11. Creating Level 3 Structures.

12. Creating Level 3 Processes.

13. Creating Level 3 Training Program.

14. Creating Level 3 Policies.

PART 4: IMPLEMENTATION AND ASSESSMENT.

15. Implementing the CMM in a Smooth Manner.

16. Understanding the Assessment Process.

Appendix A: References.

Appendix B: Annotated Level 2 Preassessment Questionnaire.

Appendix C: Samples of Level 2 Policies.

Notes.

What's on the Companion Web Site.

Index.
"Unlike other books by practitioners, this book has a useful list of reference." (Managing Service Quality)