Improving R&D Performance: The Juran Way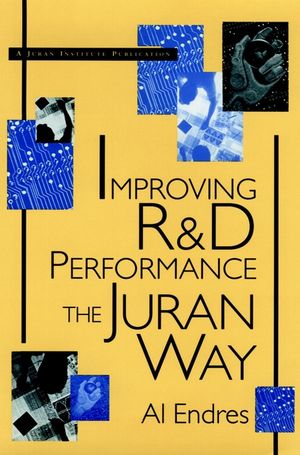 Improving R&D Performance: The Juran Way
ISBN: 978-0-471-16370-1
May 1997
258 pages
Description
Learn how to maximize the performance and profitability of R&D in your company

This book describes how managers at industry elites have successfully applied quality principles to bring R&D into the strategic fold. Al Endres explores the unique characteristics of the R&D environment and describes proven quality process techniques for significantly improving the way R&D handles such issues as cycle time, resources, customer satisfaction, process improvement, and product innovation and development.

* Features case studies from Eastman Chemical, Corning, Boeing, Alcoa, and other firms

AL ENDRES, PhD, (Tampa, Florida) is Director of the Center for Quality at the University of Tampa . As Vice President of the Juran Institute, he was responsible for the research and development of educational material on quality systems for services. THE JURAN INSTITUTE is an international quality and management consultancy.
How to Think About R&D Quality.

Organizing for Quality in R&D.

Measuring R&D Quality.

Assessing R&D Quality Status.

Intellectual Property Management Process Improvement.

Implementing Quality in Research: A Case Example.

Views and Lessons Learned at the Top.

References.

Index.