Improving Schools from Within: Teachers, Parents, and Principals Can Make the Difference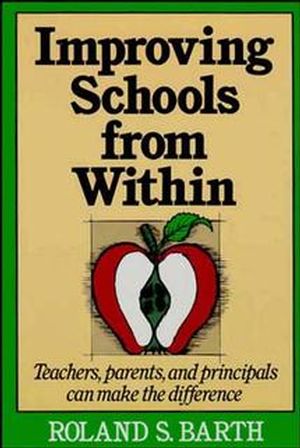 Improving Schools from Within: Teachers, Parents, and Principals Can Make the Difference
ISBN: 978-1-555-42368-1
Sep 1991, Jossey-Bass
224 pages
Description
"A humane blueprint for school reform that--instead of starting with a 'deficiency' model of what teachers can't do and giving them 'inservice' workshops ad infinitum--would build on the educational staff's existing strengths." —The New York Times Book Review

Barth hows how communication, collegiality, and risk-taking among adults can create an atmosphere of learning and leadership for all.
Foreword.

1. A Crisis of Confidence.

2. Adversaries Within the Schoolhouse.

3. Becoming Colleagues.

4. Building a Community of Learners.

5. Teachers as Learners.

6. Principals as Learners.

7. Learning to Lead.

8. Practice into Prose.

9. Between School and University.

10. Becoming a Community of Leaders.

11. Visions of Good Schools.

12. A Personal Vision.
"A humane blueprint for school reform that--instead of starting with a 'deficiency' model of what teachers can't do and giving them 'inservice' workshops ad infinitum--would build on the educational staff's existing strengths." (The New York Times Book Review)