Increasing Productivity and Profit in the Workplace: A Guide to Office Planning and Design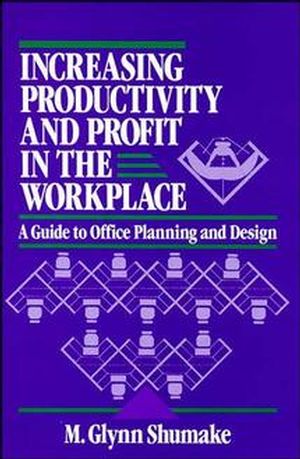 Increasing Productivity and Profit in the Workplace: A Guide to Office Planning and Design
ISBN: 978-0-471-55893-4
Sep 1992
208 pages
Description
Offers invaluable and accessible guidance for designing workspaces in order to increase productivity and efficiency and reduce operating costs. After reviewing an existing situation, the author presents a variety of approaches that include instruction and direction to enact changes. Identifies specific deterrents in the workplace, providing new techniques and other methods to solve them. Details the Shumake Beta Module, created by the author, which supports maximum productivity by an individual worker at any company's level. All the material in the text has been successfully tested.
THE CONCEPT.

White-Collar Productivity Improvement.

The Deterrents.

Problems of the Workplace Environment.

The Workplace Solution.

Aesthetics Versus Function.

Furniture and Equipment.

The Human Element: Man Is the Measure of All Things.

The Premium and the Cost.

The Benefits.

Workplace Flexibility.

THE PRODUCTIVE WORKPLACE: WHAT IT TAKES.

Workstations and Workmodules.

Obtaining the Information.

Analyzing the Data.

Planning the Space.

Facility Moves and Management.

A Look Into the Future.

Appendix.

Glossary.

Suggested Reading.

Index.