India by Design: The Pursuit of Luxury and Fashion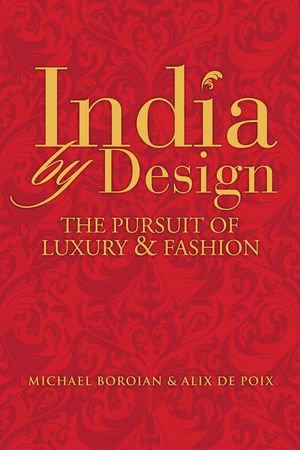 India by Design: The Pursuit of Luxury and Fashion
ISBN: 978-0-470-82396-5
Dec 2009
300 pages
Description
A coherent and insightful view of the growing Global Luxury & Fashion Brands market in India, India by Design - The Pursuit of Luxury and Fashion unveils this culturally complex and dynamic market via a series of interviews with global Luxury and Fashion Experts. India has more consumers for luxury goods than the adult population of several countries. For international luxury brands, India is no longer a testing ground, but a lucrative market.

India By Design looks at India as more than just an emerging luxury market with high growth potential, but scrutinizes it as a country rediscovering its luxury heritage and bringing it into the present and future in a uniquely Indian way. The authors' sense of detail balanced with their ability to see the big picture bring sense to the kaleidoscope of cultures, businesses and technology which is India today.
Foreword.
Preface.
Acknowledgments.
List of Tables and Figures.
List of Photographs.
Part I: Overview.
Chapter 1: Defining Luxury and Fashion.
Chapter 2: Framework and Context of Luxury in India.
Chapter 3: Demographics, Economy, Spending Habits, and Purchasing Power.
Chapter 4: Cultural Issues and Specificities of the Indian Market.
Part II: The Indian Consumer.
Chapter 5: Consumer Differences Between Cities.
Chapter 6: Indian Views on Luxury.
Part III: Market Potential.
Chapter 7: Mapping Fashion and Luxury Brands in India.
Chapter 8: Retail and Distribution Issues.
Chapter 9: Human Resources Issues and Practices.
Chapter 10: Fashion Education in India.
Part IV: The Indian Designer.
Chapter 11: Designer Market Structures.
Chapter 12: Designers.
Part V: Conclusion.
Chapter 13: Where Are Indian Luxury and Fashion Going?
Chapter 14: Case Studies.
Appendix I: How-to Guide for Brands Entering the Market.
Glossary.
Bibliography.
Index.