Individual Differences and Behavior in Organizations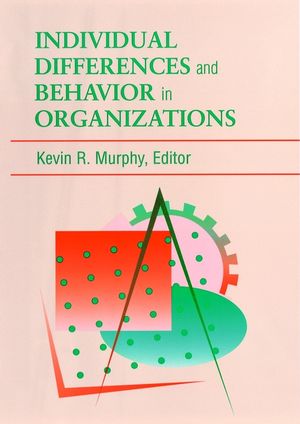 Individual Differences and Behavior in Organizations
ISBN: 978-0-787-90174-5
May 1996, Pfeiffer
640 pages
Description
Fascinating insights into what influences behavior on the job. Here, leading psychologists examine the entire spectrum of individual differences and show how they affect personality, vocational interests, job performance, and work dysfunctions. Cutting-edge theory and research no manager should miss.
Foreward: Sheldon Zedeck.

INDIVIDUAL DIFFERENCE DOMAINS.

Individual Differences and Behavior in Organizations: Much More Than g.

Personality Traits, Taxonomies, and Applications in Organizations.

Vocational Intersests: Matching Self-Concept with the Work Environment.

Trait and State Affect.

THE ROLES OF INDIVIDUAL DIFFERENCES.

Orientation Toward the Job and Organization.

Work Motivation and Goal Striving.

The Substantive Nature of Job Performance Variability.

Adapting to Roles in Decision-Making Teams.

Interpersonal Relations in Organization.

Work Dysfunctions and Mental Disorders.

Perceptions of Organizational Climate.

Leaving the Organization.

COMMENTARY.

Learning About Individual Differences by Taking Situations Seriously.

When Individual Differences Aren't.