Inductively Coupled Plasma Mass Spectrometry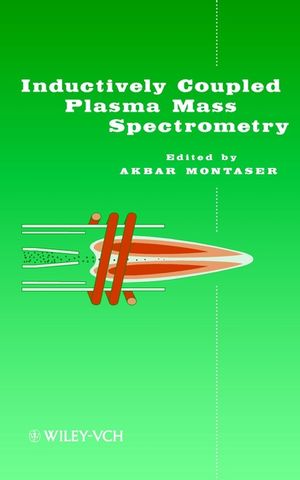 Inductively Coupled Plasma Mass Spectrometry
ISBN: 978-0-471-18620-5 April 1998 1004 Pages
Description
* Useful to all ICP-MS (both professional and academic), this book will cover:
- analytical applications of ICP-MS
- fundamental aspects of ICP-MS
- sample introduction system and RF generators for ICP-MS
- comparisons of ICP-MS with other plasma source mass spectrometric techniques
An Introduction to ICP Spectrometries for Elemental Analysis.

The Art and Science of Microwave Sample Preparations for Trace and Ultratrace Elemental Analysis.

Sample Introduction in ICPMS.

Plasma Generation in ICPMS.

Fundamental Aspects of Sample Introduction in ICP Spectrometry.

Instrumentation for Low- and High-Resolution ICPMS.

Analytical Characteristics of ICPMS.

Fundamental Considerations in ICPMS.

Novel Applications of ICPMS.

Mass Spectrometry with Mixed-Gas and Helium ICPs.

Mass Spectrometry with Microwave-Induced Plasmas.

Index.