Industrial Automation: Circuit Design and Components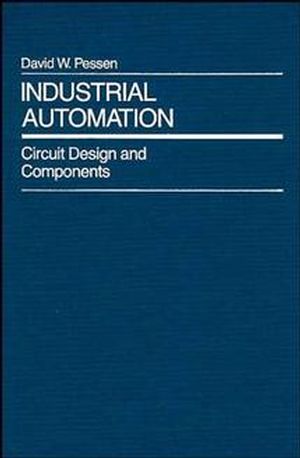 Industrial Automation: Circuit Design and Components
ISBN: 978-0-471-60071-8
Jun 1989
528 pages
Description
The first book to combine all of the various topics relevant to low-cost automation. Practical approach covers methods immediately applicable to industrial problems, showing how to select the most appropriate control method for a given application, then design the necessary circuit. Focuses on the control circuits and devices (electronic, electro-mechanical, or pneumatic) used in small- to mid-size systems. Stress is on on-off (binary) control as opposed to continuous feedback (analog) control. Discusses well-known procedures and their modifications, and a number of original techniques and circuit design methods. Covers ``flexible automation,'' including the use of microcomputers.
Motion Actuators.

Sensors.

Introduction to Switching Theory.

Industrial Switching Elements.

Electric Ladder Diagrams.

Sequential Systems with Random Inputs.

Pneumatic Control Circuits.

Miscellaneous Switching Elements and Systems.

Semiflexible Automation: Hardware Programmers.

Flexible Automation: Programmable Controllers.

Flexible Automation: Microcomputers.

Introduction to Assembly Automation.

Robotics and Numerical Control.

Appendices.

Index.