Industrial Economics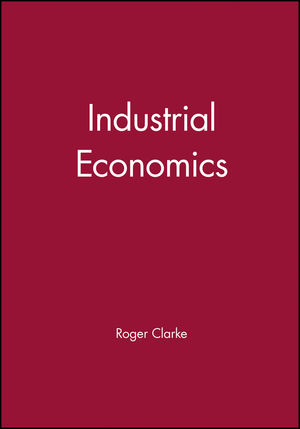 Industrial Economics
ISBN: 978-0-631-14305-5
Jan 1991, Wiley-Blackwell
312 pages
Description
In this clear and concise text, Roger Clarke provides balanced and comprehensive coverage of the core topics in industrial economics.

Industrial Economics concentrates on the development of analytic principles in the subject, considering available statistical and descriptive evidence as appropriate. The text uses a non-mathematical approach as far as possible.
1. Introduction.
2. Market Concentration.
3. Oligopoly Price Theory.
4. Barriers to Entry.
5. Profitability and Market Structure.
6. Advertising.
7. Technical Progress.
8. Vertical Integration.
9. Conglomerate Diversification.
10. Social Costs of Monopoly.
11. Restrictive Trade Practices.
12. Monopolies and Mergers Policy.