Infection Prevention and Control: Theory and Clinical Practice for Healthcare Professionals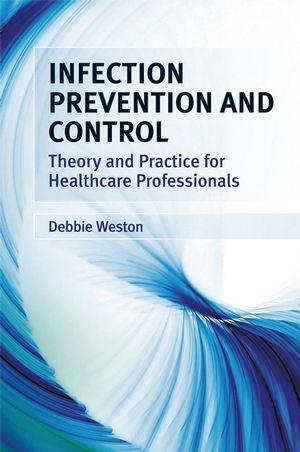 Infection Prevention and Control: Theory and Clinical Practice for Healthcare Professionals
ISBN: 978-0-470-72370-8 April 2008 348 Pages
Description
This book provides the reader with all of the background information necessary to enhance their understanding of the rationale behind the basic principles of infection control and how to apply them in every day situations; how specific bacteria interact with the host and cause infection; the background to each of the bacteria/infections described within the text, and, evidence based recommendations on the infection control management of these.
Table of contents
Foreword.
Preface.
Acknowledgements.
List of Figures.
List of Tables.
Introduction.
PART I.
1 Infection Prevention and Control: Past, Present and Future.
2 Bacterial and Viral Classification, Structure and Function.
3 The Collection and Transportation of Specimens.
4 The Microbiology Laboratory.
5 Understanding the Immune System and the Nature and Pathogenesis of Infection.
6 The Principles of Infection Prevention and Control.
7 Types of Healthcare Associated Infection.
8 The Problem of Antimicrobial Resistance.
PART II.
9 Meticillin-resistant Staphylococcus aureus (MRSA).
10 Tuberculosis.
11 Clostridium difficile.
12 Invasive Group A Streptococcal Disease.
13 Meningococcal Disease.
14 Norovirus.
15 Campylobacter and Salmonella.
16 Blood-borne Viruses.
17 Severe Acute Respiratory Syndrome (SARS).
18 Pandemic Influenza.
19 Creutzfeldt-Jakob Disease (CJD).
20 Legionella.
References.
Glossary.
Index.
Reviews
"This book would make a valuable contribution within any health or social environment." (Journal of Community Nursing, Aug/Sep 2008)