Influence Diagrams, Belief Nets and Decision Analysis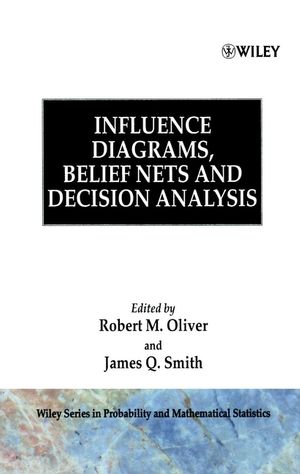 Influence Diagrams, Belief Nets and Decision Analysis
ISBN: 978-0-471-92381-7
Jan 1991
500 pages
Description
Based on the proceedings of a conference on Influence Diagrams for Decision Analysis, Inference and Prediction held at the University of California at Berkeley in May of 1988, this is the first book devoted to the subject. The editors have brought together recent results from researchers actively investigating influence diagrams and also from practitioners who have used influence diagrams in developing models for problem-solving in a wide range of fields.
Partial table of contents:

MODEL FORMULATION AND ANALYSIS.

From Influence to Relevance to Knowledge (R. Howard).

Complexity, Calibration and Causality in Influence Diagrams (T. Speed).

THEORETICAL FOUNDATIONS.

Statistical Principles on Graphs (J. Smith).

Influence and Belief Adjustment (M. Goldstein).

PROBLEMS AND APPLICATIONS: INDUSTRIAL.

Real Time Influence Diagrams for Monitoring and Controlling Mechanical Systems (A. Agonino & K. Ramamurthi).

A Socio-technical Approach to Assessing Human Reliability (L. Phillips, et al.).

Bayesian Updating of Event Tree Parameters to Predict High Risk Incidents (R. Oliver & H. Yang).

PROBLEMS AND APPLICATIONS: MEDICAL.

EFFICIENCY AND COMPUTATIONAL ISSUES.

Towards Efficient Probabilistic Diagnosis in Multiply Connected Belief Networks (M. Henrion).

Towards Better Assessment and Sensitivity Procedures (R. Korsan).

Summary Observations (R. Howard).

Glossary.

Index.