Information, Organization and Management: Expanding Markets and Corporate Boundaries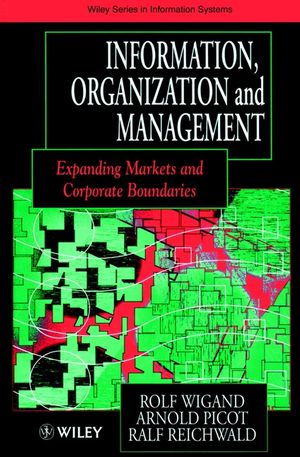 Information, Organization and Management: Expanding Markets and Corporate Boundaries
ISBN: 978-0-471-96454-4
Aug 1997
472 pages
Description
Amidst the accelerating change of an increasingly competitive global market, Information, Organization and Management demonstrates how business success in the global market place depends upon products and services rich in variety, value and instantly responsive to customer needs. This strengthening of the buyer's position has turned customer service into an important decisive factor for a corporation's market success. Competitive strategies must therefore re-evaluate the business-management goals of flexibility, time, quality and cost.
Information, Organization and Management: Toward the Boundary-less Organization.

Market Dynamics and Competition: The Fundamental Role of Information.

Fundamental Information and Communication Models: Insights into Communication and Information Behavior.

The Potential of Information Technology in Developing the Market-driven Organization.

Dissolution of Hierarchies: Modularization of Corporations.

Dissolution of Corporate Boundaries: Symbioses and Networks.

New Forms of Market Coordination: Electronic Markets.

Overcoming the Boundaries of Location: Telecooperation and Virtual Enterprises.

Rediscovering People as Resources: Improving Human Performance in Organizations.

References.

Index.