Information Systems: Achieving Success by Avoiding Failure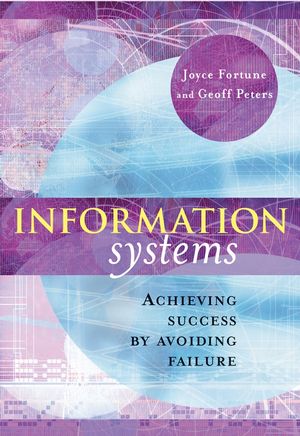 Information Systems: Achieving Success by Avoiding Failure
ISBN: 978-0-470-86256-8
Apr 2005
234 pages
Description
Information systems are particularly prone to failure. Some systems never materialize, others appear late and/or over budget and those that are implemented often fail to deliver the promised levels of performance. Worse still, developers and users experience the same types of problems occurring over and over again, despite the publicity given to those systems that have failed spectacularly at enormous cost. Concentrating solely upon information systems failures, this book provides a means of analysis that promotes learning from failure with a view to preventing failure in the design, implementation and operation of information systems.
About the Authors.
Preface.
Acknowledgements.
1. Opportunities for Learning.
2. What is an Information System Failure?
3. Chalk and Cheese.
4. Systems Concepts.
5. CAPSA.
6. The Systems Failures Approach Part 1: From Situation to System.
7. The Systems Failures Approach Part 2: Comparison and Synthesis.
8. Information Systems in Practice.
9. Using the Approach to Look Forward: Electronic Patient Records.
10. Other Approaches to Understanding IS Failures.
Index.
"For those involved in the review of major projects...it is essential."  (Journal of the Operational Research Society, 59)
Presents a proven analytical method for learning from past IT failures.
Uses real-world examples from actual companies.