Information Theory and Reliable Communication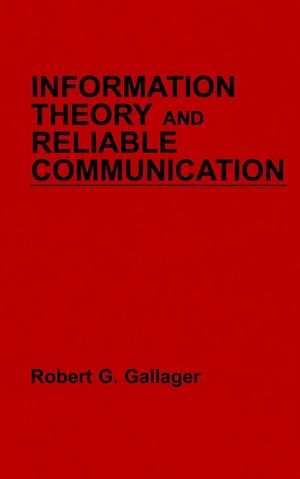 Information Theory and Reliable Communication
ISBN: 978-0-471-29048-3 January 1968 608 Pages
Description
Explore information theory as it relates to the fundamental aspects of communication systems
Information theory is at work all around us, every day, and in all our communications. Information Theory and Reliable Communication delves into the mathematical models of sources and channels in communication systems and then explores the framework for constructing highly-detailed models of real-world sources and channels. The text then extends further into information theory by breaking encoders and decoders into two parts and studying the mechanisms that make more effective communication systems. Taken as a whole, the book provides exhaustive coverage of the practical use of information theory in developing communications systems.
Table of contents
Communication Systems and Information Theory.

A Measure of Information.

Coding for Discrete Sources.

Discrete Memoryless Channels and Capacity.

The Noisy-Channel Coding Theorem.

Techniques for Coding and Decoding.

Memoryless Channels with Discrete Time.

Waveform Channels.

Source Coding with a Fidelity Criterion.

Index.