Inorganic Reactions and Methods, Volume 6, The Formation of Bonds to O, S, Se, Te, Po (Part 2)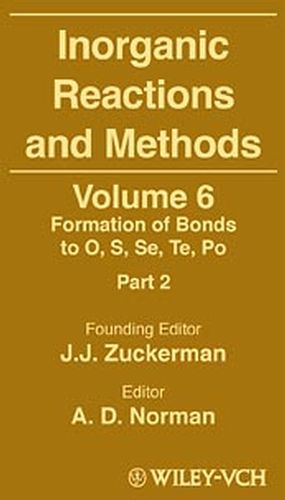 Inorganic Reactions and Methods, Volume 6, The Formation of Bonds to O, S, Se, Te, Po (Part 2)
ISBN: 978-0-470-14541-8 September 2009 536 Pages
Description
Boasting numerous industrial applications, inorganic chemistry forms the basis for research into new materials and bioinorganic compounds such as calcium that act as biological catalysts. Now complete, this highly acclaimed series presents current knowledge in all areas of inorganic chemistry, including chemistry of the elements; organometallic, polymeric and solid-state materials; and compounds relevant to bioinorganic chemistry.
Formation of the Group VIB (O,S,Se,Te,Po) -
Group IB (Cu,Ag,Au) or IIB (Zn,Cd,Hg) Metal Bond.

Formation of Bond Between the Group VIB (O,S,Se,Te,Po) Elements and Transition and Inner Transition Metals.

Formation of the Bond Between Group VIB (O,S,Se,Te,Po) and Group O (Noble Gas) Elements.

Formation of Non-stoichiometric Oxides.

Formation of the Nonstoichiometric Sulfides, Selenides, and Tellurides.

Abbreviations.

Indexes.