Inside the Financial Futures Markets, 3rd Edition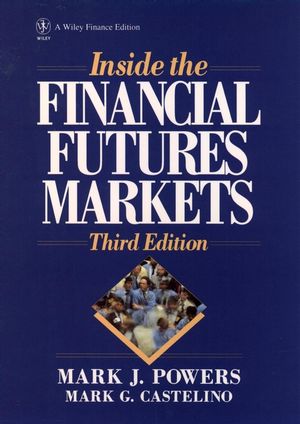 Inside the Financial Futures Markets, 3rd Edition
ISBN: 978-0-471-53674-1
Oct 1991
400 pages
Product not available for purchase
Description
Co-authored by Mark Powers who has been called one of the ``founding fathers of financial futures,'' this revised text contains more material than the previous edition. Along with expanded coverage of fixed income securities and foreign currency markets, it includes new chapters on portfolio insurance; interest rate and foreign currency swaps; options on fixed income securities and other topics of current interest.
INTRODUCTION TO FUTURES TRADING.

The Role of Futures Markets.

The Institutional Aspects of Futures Trading.

The Order.

PRICE ANALYSIS.

Price Forecasting Through Technical Analysis.

Statistical Analysis Approach.

Fundamental Price Analysis.

CASH AND FUTURES MARKETS FOR DEBT INSTRUMENTS.

Money in the Economy.

Pricing of Money Market and Capital Market Fixed Income Securities.

Risk and Return.

Yield Curves.

The U.S.

Treasury and Debt Instruments.

The U.S.

Treasury Bill and Eurodollar Markets.

The Treasury Note and Bond Market.

Mortgage-Backed Securities.

FOREIGN EXCHANGE FUTURES, STOCK INDEX FUTURES, AND OPTIONS.

The Foreign Currency Futures Market.

Stock Index Futures.

The Options Market.

Options Strategies--Illustrated.

HEDGING AND ARBITRAGE.

The Concept of Hedging.

Hedging Strategies for Various Industries.

Internal Record Keeping and Corporate Control Systems for the Hedge.

Arbitrage and Spreading Strategies.

Hedging and Accounting Issues.

Appendices.

Index.