Instrumental Element and Multi-Element Analysis of Plant Samples: Methods and Applications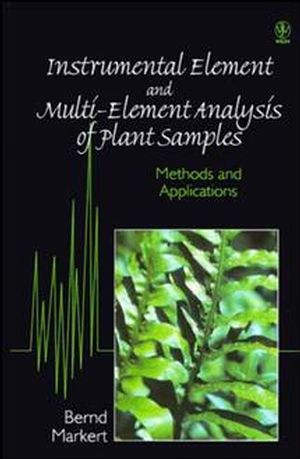 Instrumental Element and Multi-Element Analysis of Plant Samples: Methods and Applications
ISBN: 978-0-471-95865-9 October 1996 312 Pages
Description
Because of their photosynthetic activity, plants represent the most important form of life on earth, and thus provide a rich and important source for investigation. By studying the levels of elements such as lead, cadmium and mercury in plants, vital information on background concentrations of such elements in the environments can be obtained. The growth in the use of instrumental multi-element techniques, such as neutron activation, X-ray fluorescence and atomic emission spectroscopy in the analysis of plant samples has led to significant advances in our ability to determine accurately the quantities of such elements present in plant samples. Instrumental Element and Multi-Element Analysis of Plant Samples: Methods and Applications presents the latest key advances that have taken place in a wide range of instrumentation, such as improvements in detection limits, reproducibility and accuracy. Potential problem areas such as representative sampling, sampling processes and accuracy are discussed in detail. Although concentrating on the analysis of plant samples, the book also considers general issues associated with multi-element analysis of environmental analysis in general. Instrumental Element and Multi-Element Analysis of Plant Samples: Methods and Applications will be of great interest to all those working in environmental analysis, particularly in the area of plant sample analysis. Its highly practical and inter-disciplinary approach will make it indispensable to chemists, biochemists, biologists and geologists interested in these areas.
Occurrence and Significance of Chemical Elements in Plants.

Recent Findings from the Ecosystem-Specific Multi-element Analysisof Plant Samples.

The Biological System of the Elements (BSE) for Terrestrial Plants(Glycophytes).

Using Plants in Bioindication.

Instrumental Analysis of Environmental Samples.