Intangible Assets and Value Creation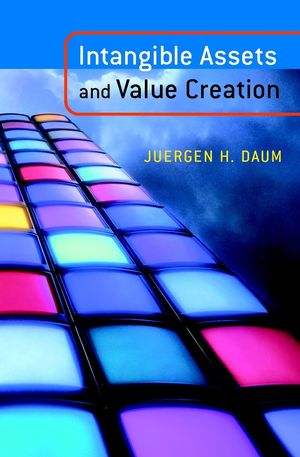 Intangible Assets and Value Creation
ISBN: 978-0-470-84512-7 December 2002 444 Pages
Description
With the use of practical in-depth case studies and interviews with leading experts in the field, this book analyses the key elements in value creation in the new age. It provides practical guidance to organisations that will allow them to migrate successfully into an economy that demands new business models.
Table of contents
List of Interviews.
Foreword.
Foreward to the German edition.
About the Author.
Introduction.
PART 1. NEW CORPORATE VALUES.
Intangible Assets: The Foundation of a New Economy.
New Corporate Success Factors.
PART 2. THE NEW ENTERPRISE.
Openness and Transparency as Success Factors.
Value Creation through Structural Capital.
PART 3. NEW MANAGEMENT.
New Value Drivers Require a New Management Approach.
Architecture and Elements of the New Management System.
The New Performance Measurement and Accounting System.
New Management Processes and Concepts for the New Management System.
Implementing the New Management System - New Roles for Managers.
PART 4. EPILOGUE.
Intangible Assets and the Wealth of Nations.
Bibliography.
Index.
Reviews
"…this book aims at a paradigm change in management and names good reasons and arguments for it…" (Controller Magazin, May 2002)
"…a comprehensive collection of material and a rich source for ideas around the topic of intangible assets management…" (is-report, September 2002)
"…Daums suggestion…which unites the best concepts available in the market is brilliant and typical for times…" (Accounting, August 2002)